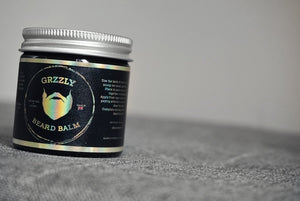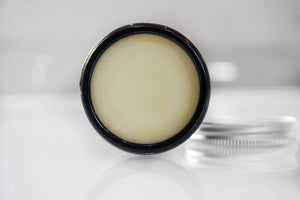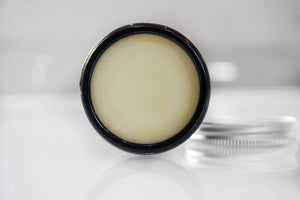 Grzzly Beard Balm (2oz)
Grzzly Beard Balm
Grzzly beard balm works as a beard moisturiser, beard conditioner and beard softener. Carefully handmade to perfection from 100% natural beeswax known to seal in moisture and keep flyaway hairs in check. Choose from a selection of seventeen scents, each crafted to serve everybody's unique taste for smell.
Our beard balms are highly rated as one of the best beard styling balms in the UK. Ideally, our beard balms serve to help beard grooming while maintaining healthy beard growth and thickness.
Ingredients: 100% natural organic beeswax, shea butter, sweet almond oil, jojoba oil, essential oils and fragrance oils.
For Scent Guide; click here
Buy a Bundle across the same scent profile and save!*
Beard Oil + Butter + Balm: Save up to 17%
Beard Oil + Butter or Balm: Save up to 15%
*To be eligible for this offer, the bundle must be created from any of our beard oil pages. 
Allergic Information: Contains almond oil which may cause an allergic reaction. 
How to Use Beard Balm
Use the back of your fingernail to Scoop out a small amount of Grzzly beard balm. Place in the palm of your hands and rub hands together to breakdown. Apply from top to bottom of the beard, paying attention more to the hair than the skin. Complete styling with a beard comb or beard brush.
Benefits of Using Grzzly Beard Balm
✓ Smooth and soften your beard
✓ Shape & tame unruly beard hair
✓ Reduce beard itch
✓ Encourage healthy beard growth
✓ Eliminate fizziness
✓ Moisturise your facial fur
✓ Give your beard a non-greasy finished look
✓ Step up your beard grooming
Read more about the benefits of beard balm here.
Free Shipping on Given Orders
UK mainland:
Cost: Free shipping on all UK orders of £40 or above or else £3.49 per order.
Delivery method: Royal Mail 1st/2nd Class 'Signed For' service.
Delivery time: 1 - 4 working days.
Europe, North & South America, Canada, Oceania (Australia):
Cost: Free shipping on all orders over £65.19 (approx.US$80) or else £14.99 (approx. US$19.06) per order.
Delivery method: 'Royal Mail International Tracked & Signed For' service.
Delivery time: 3 - 7 working days.
NOTE: due to the U.K leaving the E.U, orders shipped international may have custom/duty charges applied
For rest of world: Please contact us.
Shipment Processing:
Shipments go out on working days (Monday to Friday). Orders placed on Saturday after 1:00 pm GMT will be shipped on early hours of Monday. UK bank holidays will not be classed as a business day. Delivery may be delayed during high demand seasons.
Storage
Grzzly beard grooming products are handmade from organic and natural products with no added preservatives. After each use, to preserve quality and maximise lifespan we advice you to secure firmly and store in room temperature away from direct sunlight.
Lifespan
12 months from opening.
Hazard & Caution
Avoid contact with eyes. If product enters the eyes, immediately rinse with warm water. Seek medical advice if necessary.